The L'Avenir project, designed by Davis Davis Architects and completed in 2020, includes four 2,500-SF, net-zero townhomes in downtown Fort Collins. Each of the three-story townhomes is 100% powered with solar panels and ground-source heat pumps. The townhomes also feature optimized insulation and energy recovery ventilation. Targeting a goal of Zero Energy Certification through the International Living Future Institute, the townhomes must demonstrate that they operate as claimed with 100% of net annual energy consumption met through on-site renewables.
Group14 provided energy consulting and modeling services to help guide the design for Zero Energy. This included window thermal performance, insulation levels, and EnergyStar appliance selection.
RESULTS:
In addition to energy modeling, Group14 also coordinated with Energy Logic on the HERS energy analysis to make sure the design achieved net-zero energy. The HERS Index Score is -3 for the end units and -7 for the middle units, demonstrating that the project is predicted to meet the goal of net-zero energy. This also sets the project up to earn all of the energy points under LEED for Homes Low-Rise Certification.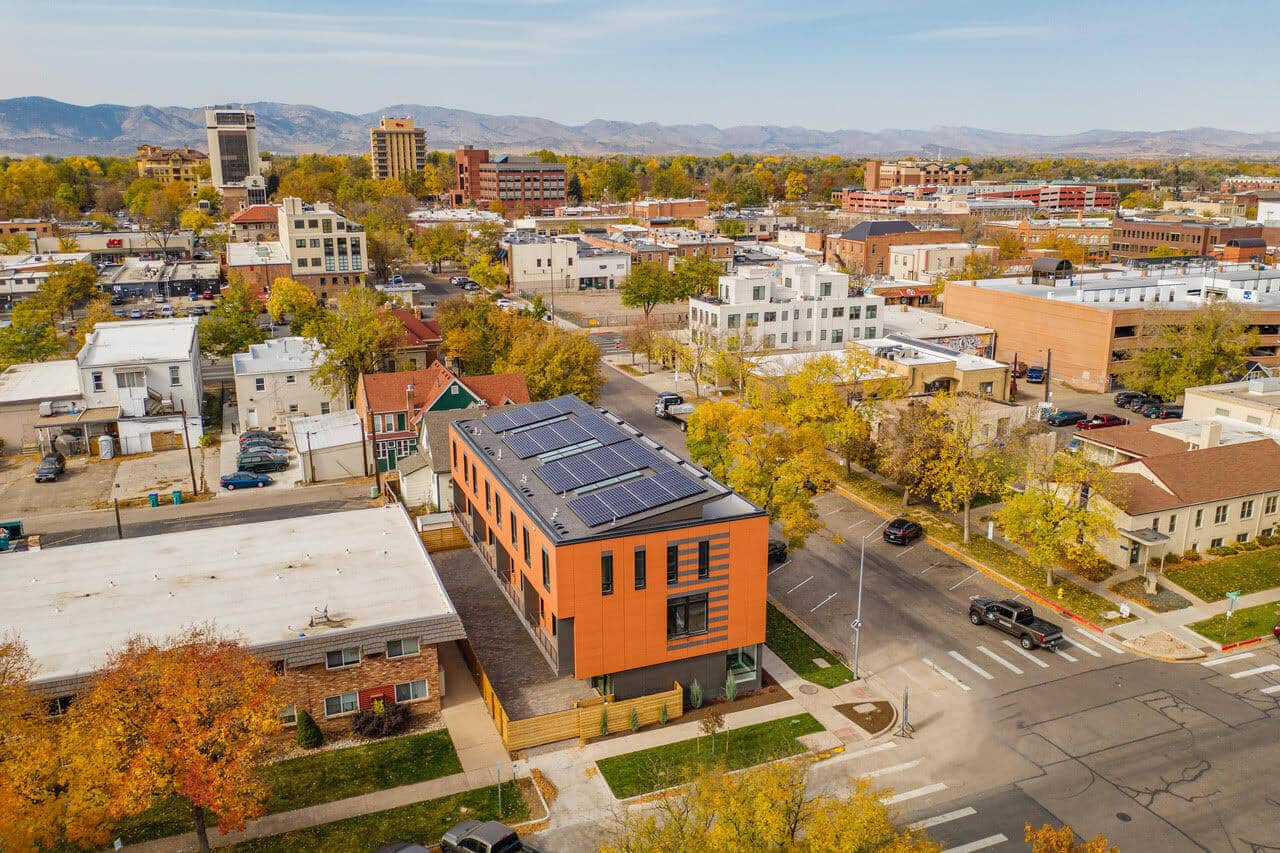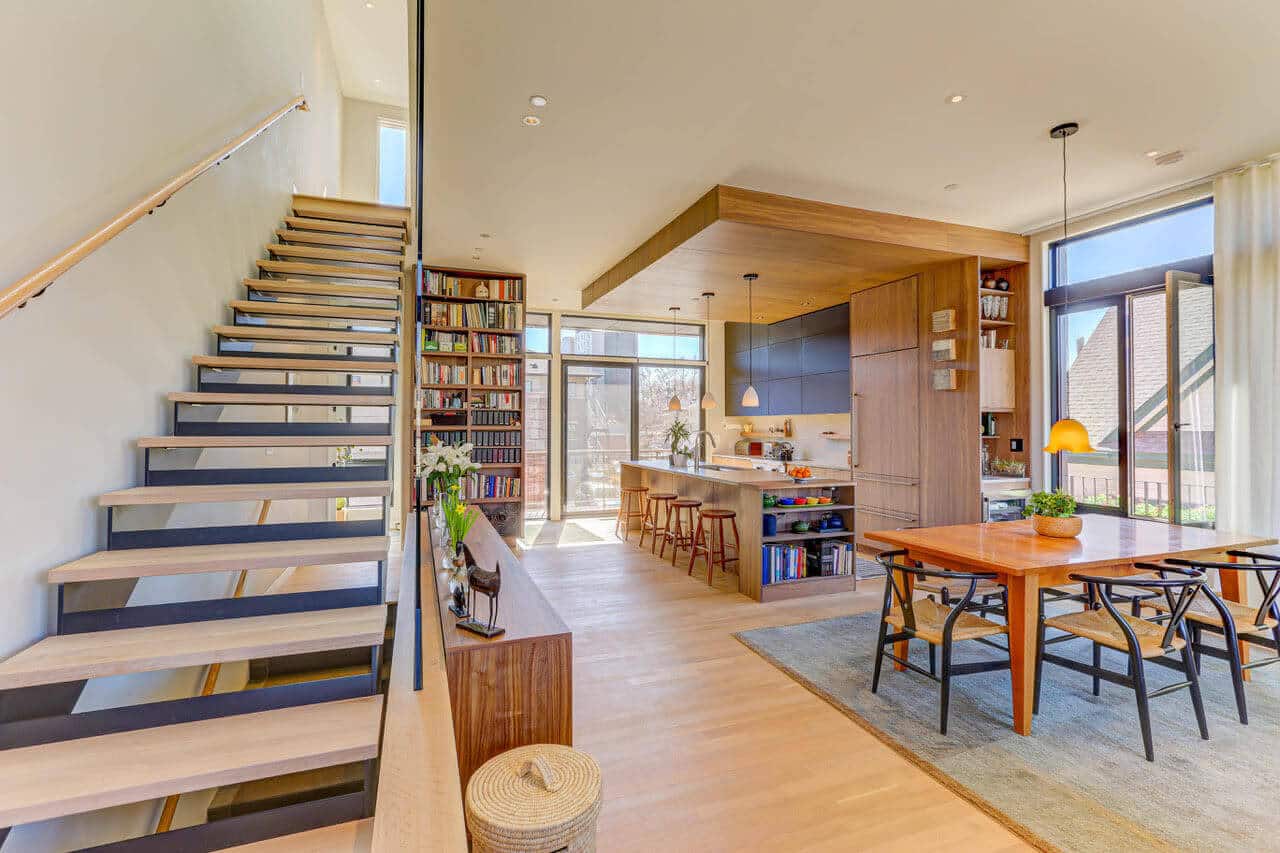 Photo Credit: Davis Davis Architects